The Civil Engineering market, the HDPE double walled corrugated pipe is characterized by two types of production:
Coil production with pulling wire 25 to 50m
Bar production, 6 m long without pulling wire
Smooth inner wall and corrugated outer wall
The product range begins at Dia40 and ends at Dia250mm
Extrusion lines are distinguished by two criteria, the speed of production and the mode of production, that is Bars or Coils.
The production rate depends on the cooling capacity of the corrugator, the longer the corrugator is, the better its cooling capacity will be. Thus each corrugator is available in 3 or 4 lengths. CL-LL-SL (Short – Long – Long Long – Super Long)
bar production 6m without pulling wire
Production in Coils requires a winder, automatic or semi-automatic depending on production speeds. The inner skin is adapted to allow an adequate bending radius.
Bar production requires a saw and a reception bench instead of the winder. The inner skin will be adapted to provide the desired rigidity.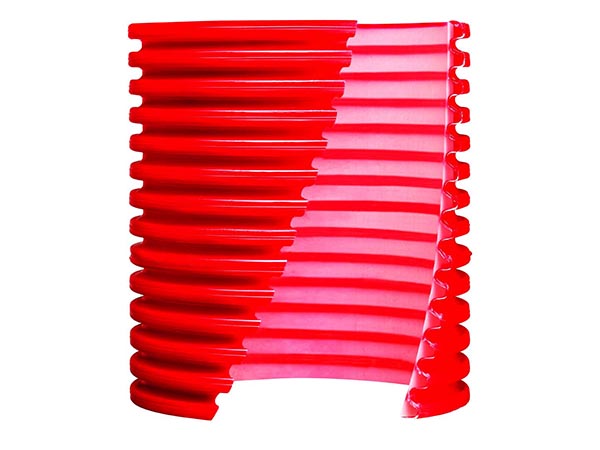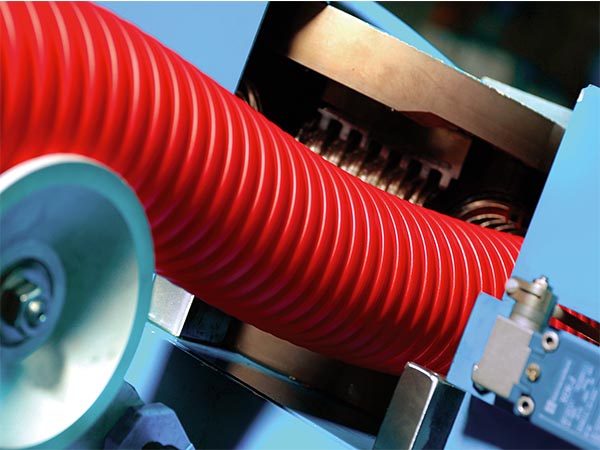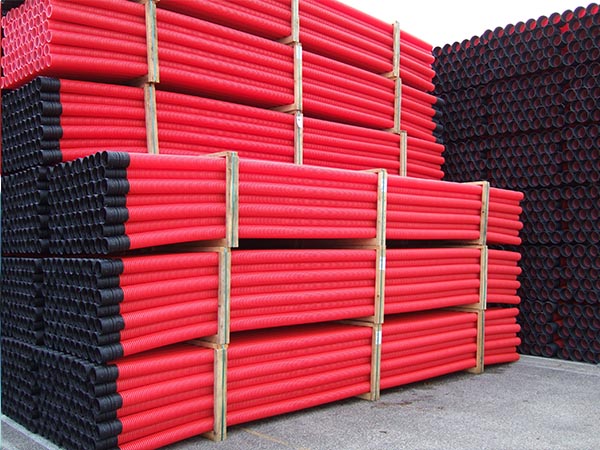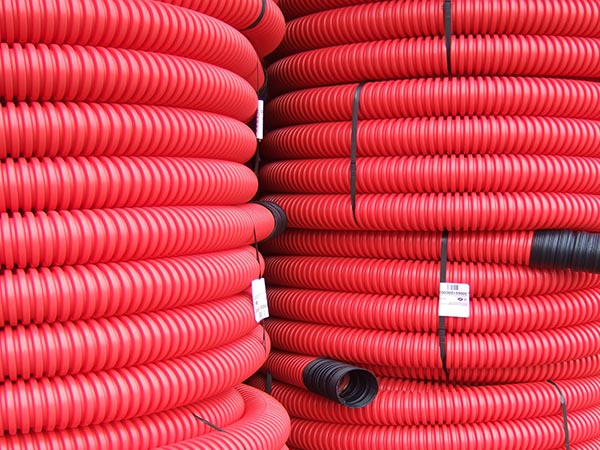 EC63 corrugator – Dia 40-63mm
Corrugators
Tubes Ø mm
mold pairs
HDPE speed
m/min
Kg/h
EC63L
40-50-63
65
12
100
EC63LL
93
16
180
EC63SLL
121
20
250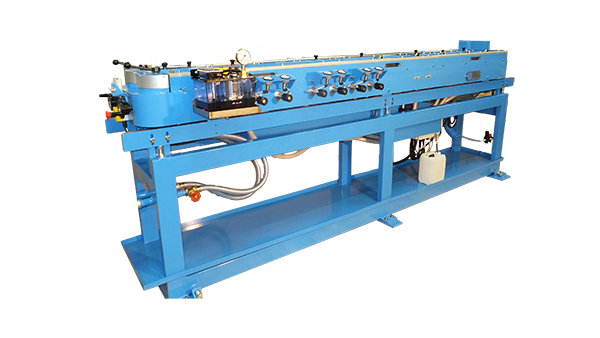 Corrugator EC160 – Dia 40-160mm
corrugators
Tubes Ø mm
mold pairs
PEHD speed
m/min
Kg/h
EC6160L
40-50-63-75-90-110-125-140-160
65
10
230
EC160LL
58
16
350
EC160SL
74
17
410
EC160MLV
82
17
470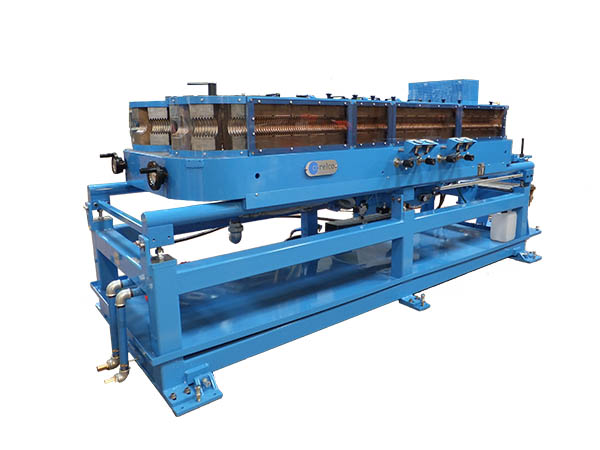 Corrugator EC260 – Dia 63-250mm
Corrugators
Tubes Ø mm
mold pairs
PEHD speed
m/min
Kg/h
EC260C
63-75-90-110-125-140-160-200-250
38
9
230
EC60L
44
12
290
EC60LL
56
14
450