The construction market is characterized by three types of corrugated pipes:
Basic empty tube with or without pulling wire
Advanced empty tube with internal sliding skin and pulling wire
Pre wired tube
The packaging is be coils of 25 to 100m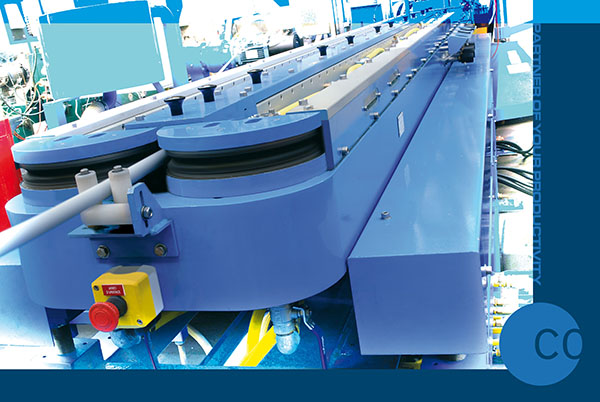 They are distinguished by two criteria, production speed and extrusion method:
The production rate depends on the cooling capacity of the corrugator, the longer the corrugator is, the better its cooling capacity will be. Thus each corrugator is available in 3 or 4 lengths C-L-LL-SL (Short – Long – Long Long – Super Long)
Two types of extrusion his available, Pressure and Vacuum.
For basic productions the pressure type is recommended but Vacuum type remains mandatory for high-speed production and pre wired
The packaging is 25 to 100m coils and comes out in several types of packaging, stretch film, cable ties, string … etc.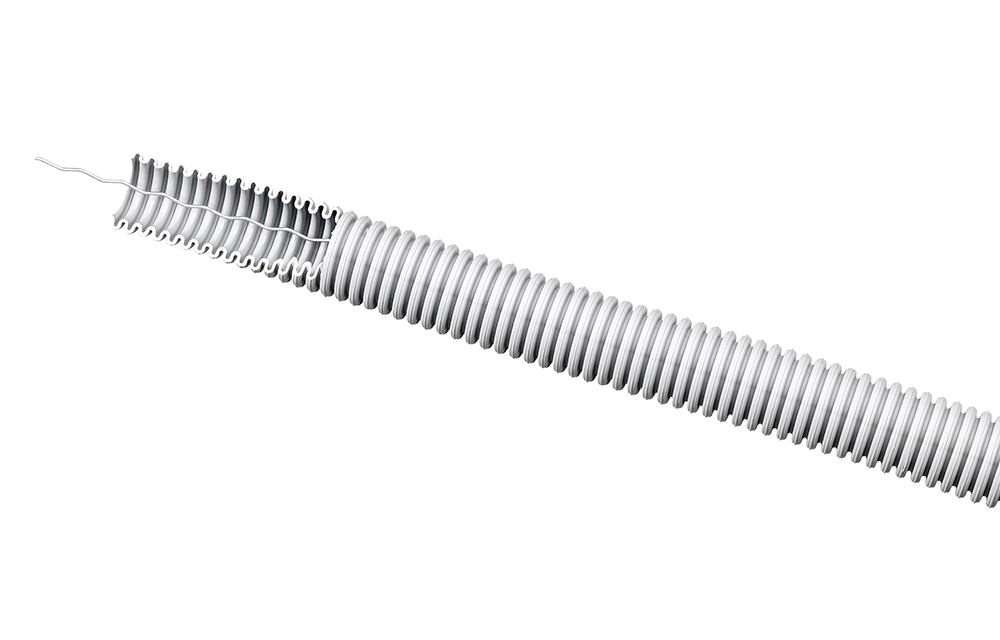 Basic tube with or without pulling wire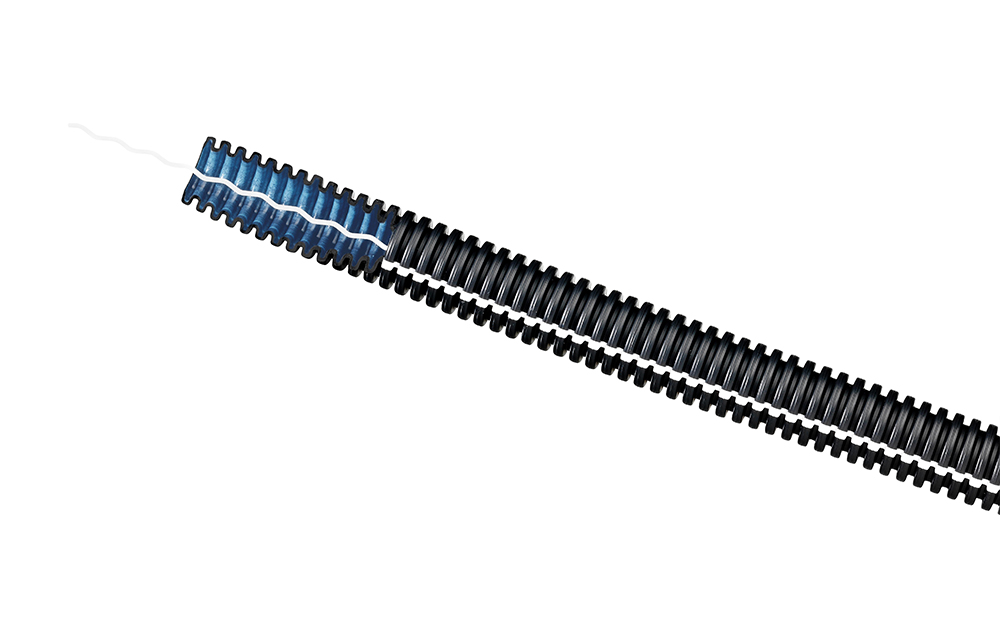 Advanced sheath with sliding skin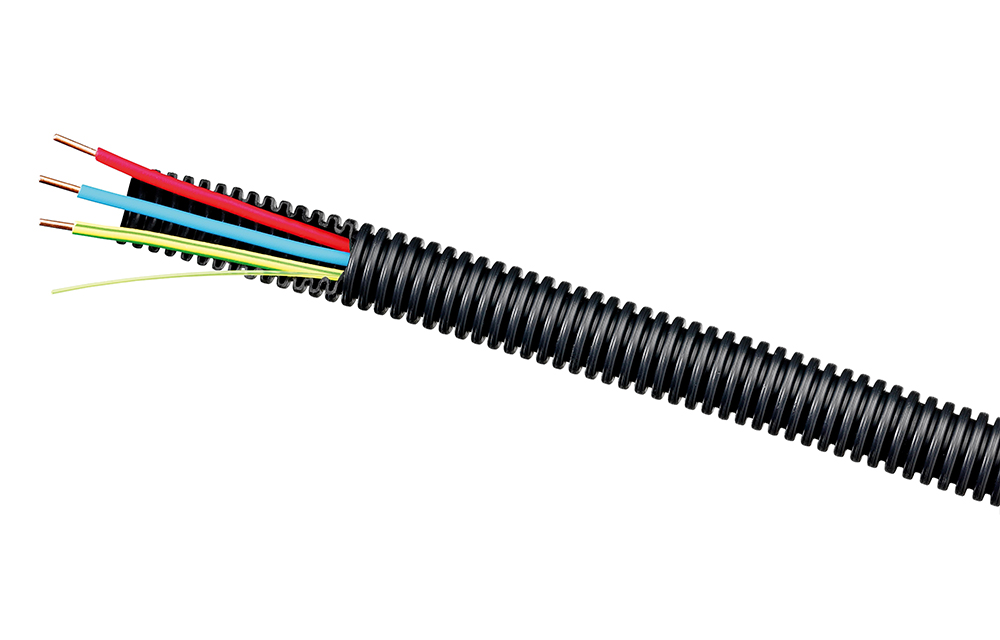 Pre wired tube
Range
Corrugators
Tubes Ø mm
mold pairs
PP-PE-PA speed
PVC-U speed
m/min
Kg/h
m/min
Kg/h
EC32L
16-20-25-32
80
15
70
35
140
EC32LL
115
43
120
55
200
EC32SL
150
40
180
NC
EC50CM
16-20 25-32 40-50
51
12
80
25
130
EC50L
65
15
100
35
180
EC50LL
93
30
40
35
230
Note: speeds are given for sheaths with crush strength of 750N
1993 Corelco launches its first extrusion line of corrugated pipes
Pre wired, an unprecedented innovation that will value the electrical market.
2014, the technology is present in more than 15 countries all over the
world.
– Space saving: avoids double storage (sheath + wires) in the warehouse.
– Product ready-to-use: selling point for the distributor.
– New product focusing the future: will allow conquering new markets.
– No restriction in terms of type of wires, rigid or flexible, electrical, TV, satellite or computer cables.
– Presence of a breast polyamide yarn, allowing the addition of additional son.
– 50% time savings: no need of two people to install: reduced labor cost.
– Production of PP-PE-PVC-U-PA in order to satisfy all international standards.
High filling rates: up to 25% for Ø20 section 7 × 1.5mm²
High production speed: 40m / min, 160 kg / h, PP.
Increased productivity Control: wire detection system.
Wide range of wires used, HO7VU, HO7VK, HO7VR, VACT, VATCA, 298, 278 1-2-3 grade SXT …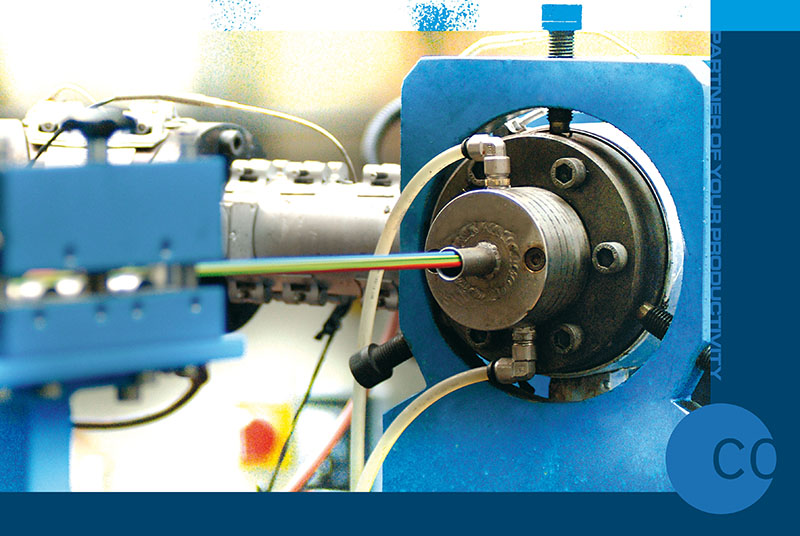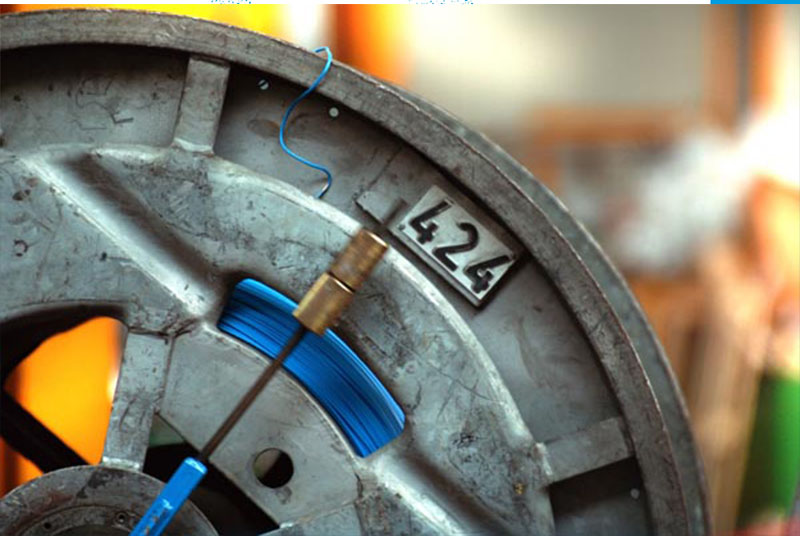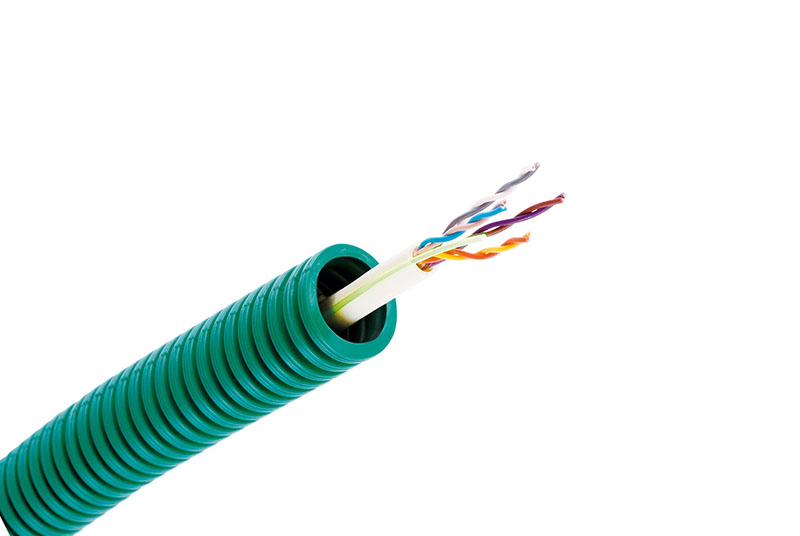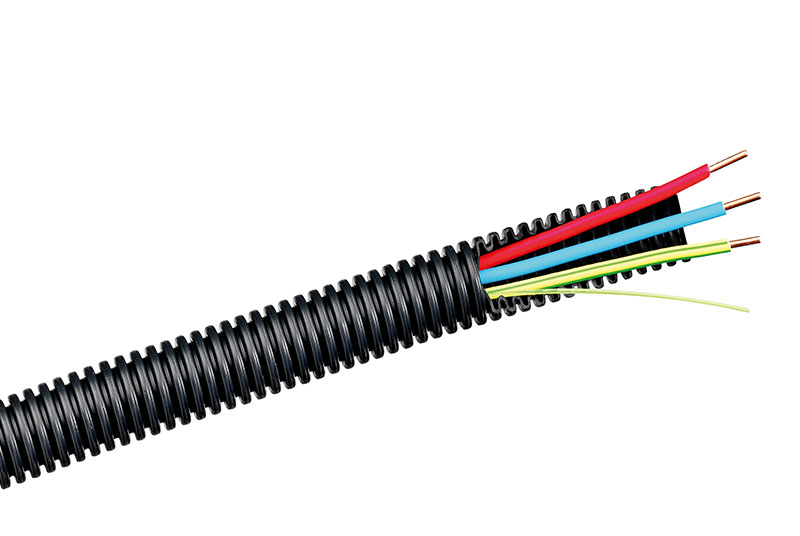 Pre wired range
corrugators
Tubes Ø mm
mold pairs
PP-PE-PA speeds
PVC-Uspeeds
m/min
Kg/h
m/min
Kg/h
EC32L
16-20-25
80
15
70
50
140
EC32LL
115
30
120
55
200
EC32SL
150
40
180
NC
Note: speeds are given for sheaths with crush strength of 750N